Lannie Garrett created and stars as Patsy DeCline (not to be confused with a woman with a name very similar to hers) in a tongue-in-cheek spoof of country music. Through monologues, parody songs and country musics' all-time favorite chart toppers, Patsy pays tribute to all the big-haired country music queens who came before her. She spurs the crowd to laughter with hysterical tales of her many husbands, her endless hit albums and her wild adventures on the road.
"The Patsy Decline Show' is a glorious comedy romp, resplendent with glittering costumes, sparkles, spangles and a wig as big as a tumble-weed.
Garrett, as Patsy, is backed by her incredible, 5-piece pedal-steel driven kick-butt country band. Patsy and the band will delight you as they rip and roar their way through classics by Merle Haggard, Johnny Cash, Tammy Wynette, Ernest Tubb, Bob Wills and the Texas Playboys and many more.
Patsy always gets the audience rolling in the aisles with her irreverent take on all country fans hold sacred. Grown men have been known to cry with laughter when Patsy pokes fun at subjects ranging from plastic surgery, love and marriage, to re-hab and Elvis Presley. Filled with Patsy's hysterical antics, parody songs and audience participation, this is the perfect show to lighten the mood of any event.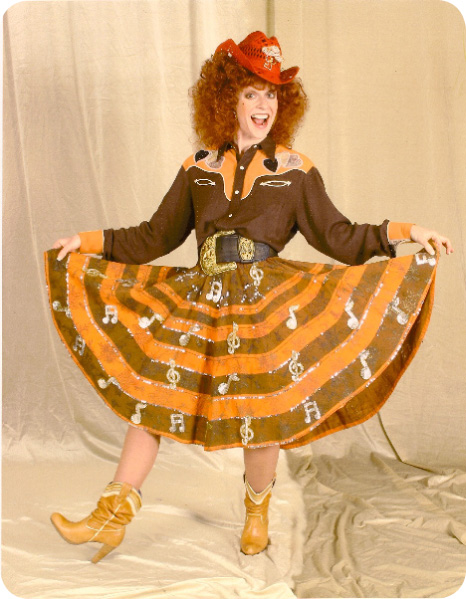 "In between her clowning fans get to hear a voice good enough to make the charts if anyone had the sense to sign Lannie up for real."